YO0OOO was a special call used on the occasion of the passage of the Olympic Flame through Romania and the development of the XXI edition of the Olympic Games - Moscow 1980.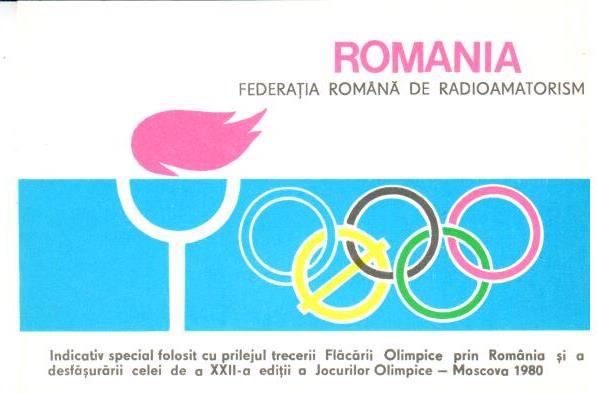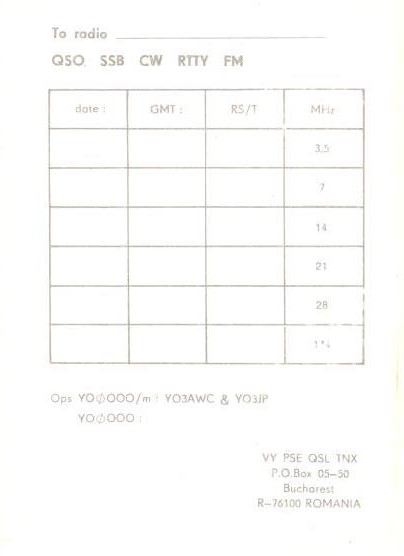 Sandy, YO3ND (ex YO3AWC) was the op in HF in mobile operation.
I was honoured to be assigned Romanian Amateur Radio Federation (FRR) to accompany the Olympic Flame along its route through Romania for the 1980 olympics. For this assignment I used a FT277ZD transciever and a home brew GP vertical antena, mounted on top of a Romanian build all terrain vehicle (ARO 10), and as far as I know it was unique back in those days and one of a kind world wide. While driving alongside the route, I made QSO in all the HF bands, however every time I had to switch bands, I had to tune the aerial by means of switching the position of a croc clip along different points on the coil. To perform this tuning we had to get out of the official cortege of cars following the guy carrying the Olympic Flame (our car ran in parallel with the athlete), then pull over, switch the position of the croc clip and get back in line with the others. After a few tuning stops, the driver took the decision to tune the antenna himself according to my instructions. With his right hand he would hold the wheel and with his head out the window he would use his left hand to switch the coil taps. In the same time, on his right, in the front seat, Josef Paolazzo - YO3JP (the then secretary of the FRR) made QSOs in the VHF bands. Quite an example of team work! 
 All Qs for mobile operation were uploaded on LOTW and also all Qs made in Bucharest and in Buzau. It was great to see that we have a match with 4K9W for this more than 40 years ago event.